Egypt Tour - 9 Day

Itinerary
DAY 01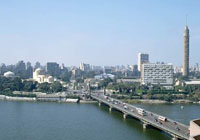 Arrive in Cairo
Group departs from Colombo International airport and arrives
in Cairo International airport.
Meet/assist upon arrival and transfer to hotel in Cairo.
Dinner and overnight stay at hotel.
Cairo - is the capital of Egypt and the largest city in the Arab World. Nicknamed "The City of a Thousand Minarets". Cairo is also associated with Ancient Egypt due to its proximity to the Great Sphinx and the pyramids in nearby Giza.
DAY 02 Cairo / Aswan by over night train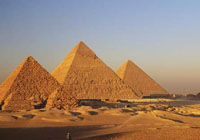 Breakfast at hotel.
Full day tour visit the Egyptian Museum - The Egyptian
Museum of Antiquities contains many important pieces of
history, and Great Pyramids of Giza - One of the Seven
Wonders of the World. Also visit the Sphinx - It is about 66
feet high and about 240 feet long.
Lunch will be en route at local restaurant.
Evening transfer to the Cairo railway station for board sleeper train to Aswan.
Dinner and overnight on board.
DAY 03 Aswan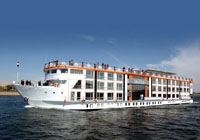 Breakfast on board.
On arrival in Aswan, meet / assist by our representative
and transfer to Cruise on the River Nile and enjoy
the Egyptian Entertainments.
Lunch on board.
Then visit the High Dam - Aswan Dam refers to two dams, both located near Aswan, Egypt. And also visit Temple of Philae - Is an island in the Nile River and the previous site of an Ancient Egyptian temple complex in southern Egypt. Return to board for dinner and over night stay.

DAY 04 Aswan / Abu Simbel / Kom Ombo / Edfu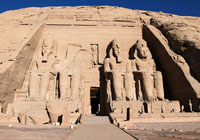 All meals on board, early morning transfer to Abu Simbel
by bus visit Abu Simbel - Two massive rock temples in Nubia,
known as the "Nubian Monuments". Return to Aswan.
Then sail to Kom Ombo, visit Kom Ombo Temple.
Then sail to Edfu - Is an Egyptian city, located on the west bank
of the Nile River between Esna and Aswan, with a population of approximately sixty thousand people. About 5 km (3 miles) north of Edfu are remains of ancient pyramids. Overnight on board.
DAY 05 Edfu / Luxor

All meals on board, visit the temple of Horus in Edfu - The town is known for the major Ptolemaic temple. built between 237 BCE and 57 BCE, into the reign of Cleopatra VII. Of all the temple remains in Egypt, the Temple of Horus at Edfu is the most completely preserved. Then sail to Luxor - Is a city in Upper (southern) Egypt and the capital of Luxor Governorate. The population numbers 376,022 (1999 survey), with an area of approximately 416 square kilometres (161 sq mi). Over night on board.

DAY 06 Luxor / Cairo by over night train

Breakfast on board.
Disembark from the Nile Cruise.
Visit the West bank - Valley of the Kings - Is a valley in
Egypt where, for a period of nearly 500 years from the 16th to 11th
century BC, tombs were constructed for the kings and powerful nobles
of the New Kingdom (the Eighteenth to the Twentieth Dynasties of Ancient Egypt). Also visit Temple of Queen Hatshepsut - The Mortuary Temple of Queen Hatshepsut is situated beneath the cliffs at Deir el Bahari on the west bank of the Nile near the Valley of the Kings in Egypt. It is considered one of the "incomparable monuments of ancient Egypt." Also visit Colossi of Memnon - The twin statues depict Amenhotep III. After lunch time free at leisure. Timely transfer to Luxor railway station for board sleeper train to Cairo.
Dinner and overnight on board.

DAY 07 Arrive in Cairo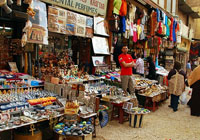 Breakfast on board. On arrival in Cairo, meet / assist upon arrival and transfer to the hotel. Afternoon visit Khan El Khalili Bazaar - Famed as one of the largest bazaars in the east, it extends along narrow passageways and winding alleys including numerous tiny shops, selling all manner of an inordinate variety of goods. Lunch will be en route during the tour. Dinner and over night stay at hotel.


DAY 08 Depart Cairo
Breakfast at hotel.
Timely transfer to the airport for your return flight.
DAY 09
Arrive in Colombo
---
Tour Price
SHARING TWIN / TRIPLE - to be updated
SINGLE ROOM - to be updated

CHILD BETWEEN 2 - 12 YRS - to be updated
INFANT (0 - 2 YEARS) - to be updated

TOUR PRICE INCLUDES
• Economy Class Return Air Fare.
• Meals as per the Itinerary.
• 02 Nights at a luxury hotel, based on half board basis.
• 02 Overnights on board sleeper train, based on half board basis.
• 03 Nights on board Nile Cruise, based on full board basis.
• Full day tour to visit the Egyptian Museum of Antiquities, Pyramids, Sphinx and Khan El Khalili Bazaar with Lunch.
• Abu Simbel.
• Meet / assist at airports, hotels and all transfers by A/C Coach.
• English speaking guide throughout the tour.
• Porterage and entrance fees.
• Arrival / Departures / Transfers in Egypt by A/C coach
• Entrance Fess to all sights as per mentioned in the Itinerary
• Sightseeing will be by A/C coach in Egypt
• Our representative in Egypt will meet you on arrival
TOUR PRICE EXCLUDES
? Group will travel by train from Cairo/Aswan - Luxor/Cairo
If you wish to fly, the additional amount you will have to pay.
• Domestic airfare with private Airport Transfers (Sector - Cairo / Aswan and Luxor / Cairo)
K class - USD 235
Q class - USD 250
M class - USD 280
Y class - USD 330
(All above fares are subject to change and subject to availability)

• Visa Fees for Egypt (Approximately LKR 3,500/- Per Person)
• Tips for Driver / Guide / Hotel Staff etc… (Approximately USD $ 48 Per Person must payable in Sri Lanka before departure)
• Travel Insurance covering health & baggage (Insurance Policy is a must for every passenger)
Foreign Passport Holders should obtain their own Travel Insurance from their country residence.

Please note generally in case of any illness or accident, a 2 weeks hospital stay in overseas countries and repatriation by air generally cost approximately over US $ 50,000/- If payments are made by a Credit Card please check with your Bank for the free Travel Insurance cover, minimum of US $ 50,000 is required. or You could purchase it through Superlink Travels.

US $ 75,000 Cover
- Up to 64 years - Rs 6,000/-
- Between 65 to 75 years - Rs 8,000/-
- (Maximum age limit 75 years)
• Transportation to / from Colombo Airport
• Excess baggage charges
• Liquor/Laundry
• Expenses of a personal nature
• Please note that all passengers will need to purchase their mineral water during their meals in Egypt
• Any other taxes that could be implemented by the Government of Sri Lanka or in any other country and the Airline at the time of travel.
DEPOSIT :
Rs.100, 000/- per person payable at the time of booking alance to be paid two months prior to departure.
CONDITIONS GOVERNING VOLUNTARY CANCELLATION OF TOUR, THE FOLLOWING CHARGES MAY APPLY :
Between (120) to (60) days from date of departure Rs.50,000/-
Between (60) and (45) days from date of departure Rs.75,000/-
Between (45) to (30) days before departure Rs.100,000/-
Within (30) days - No Refund
• When bookings are made on twin sharing basis, your room mates are allocated according to the order in which bookings are made unless otherwise you have brought in your room mate at the time of booking. In the event if Superlink Travels is not in a position to provide you a room mate to share the room, that you will agree to stay in a Single room by paying the additional supplement for the Single room.

• Furthermore after the tour has commenced no single room could be made a double nor a double room made a single.

• Please note that when you are travelling with friends and relatives we cannot guarantee Rooms on the same floor at the hotel.

• Furthermore I'm also aware that I'm not entitled to any refund / unutilized service /due to return to your destination before accomplishing of tour

• I acknowledge that I am aware that Flight cancellations or inconvenience caused directly or indirectly by force majeure / acts of God the airline or Superlink Travels will not be responsible in providing accommodation, I understand all such expenses will be borne by me.

• I'm also aware that my passport should be valid for at least for seven (07) months from the date of travel. If not, I also agree to renew my passport and forward it to Superlink Travels two (02) months prior to the departure.

• If the payment is made by Credit Card I'm also agree to pay an addition of 3% as administrative fee.

• Pilgrims from overseas:
I'm aware that I should arrive at least 24 hours prior to departure of tour in Sri Lanka to avoid missconnecting flights due to my delayed arrival and due to any rescheduling / early departure of flights. And on my return too after accomplish of my trip, my departure from Sri Lanka to my destination would be after 24 hours (This will avoid missing my onward flights to my destination due to late arrivals of my flight /flight schedule.