Award winning travel agent and the largest
out bound pilgrim & tour operator in Sri Lanka

Private audience with
His Holiness Pope Francis
Click here
Superlink Travels was established in 1983.Superlink Travels is the Largest Outbound Pilgrim & Tour Operator and the only National and International award winning travel agent in Sri Lanka. The Chairman / Managing Director of Superlink Travels (Pvt) Ltd - Mr. Rodney J. Koelmeyer is the first and only Travel Personality to win the Gold Award at the Entrepreneur of the year in 1997 and 'The Outstanding Young Persons Award' (TOYP) in the year 1998 for 'Business Accomplishment'

He also had the prestige's honour to be the first and the only travel personality in Sri Lanka to receive an 'International Award of Excellence' from the State of Israel..




Most Populer Upcoming Pilgrimages and Tours

Holy Land - 2016
09 Day Pilgrimage - Golden opportunity to attain Spiritual Fulfillment
+ View Details


Holy Land & Jordan - 2016
11 Day Pilgrimage - Visiting: Petra, Wadi-Rum, Jerash and more
+ View Details


Holy Land & Egypt - 2016
12 Day Pilgrimage - with 3 nights extension to Egypt
+ View Details


Super Europe Tour - 2017
14 Day Tour - Now visiting 10 Countries with Professional Planing
+ View Details
Pilgrims and Tour Participants from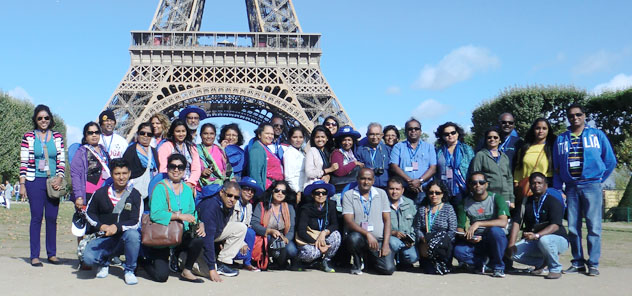 Tour to 10 Countries on the Super Europe Tour
Click here to join next tour
Pilgrimage to Fatima - 21st September 2015
Spiritual Guidance by His Lordship Most Rev. Rt. Dr. Joseph Kingsley Swampillai
- Bishop of Trincomalee.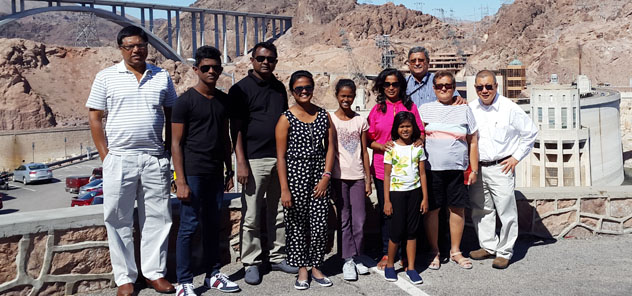 Tour to USA


Pilgrimage to Lourdes - 10th October 2015
Accompanied by His Lordship Most Rev Dr Bishop Cletus Chandrasiri Perera, Bishop of Ratnapura and
Rev Fr Amal Vincent, St. Sylvesters Monastery, Montefano, Ampitiya.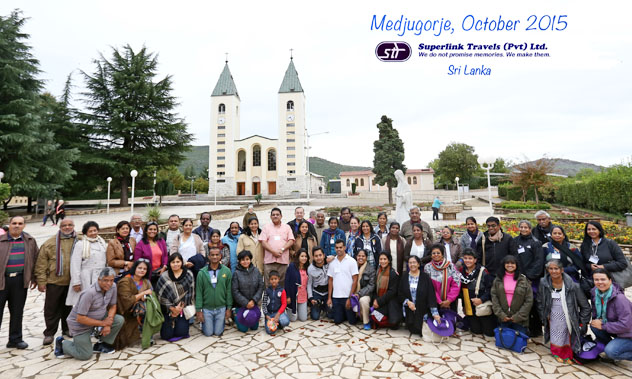 Pilgrimage to Italy and Medjugorje - Group was accompanied by
Mr. Rodney Koelmeyer, Chairman / Managing Director
of Superlink Travels also accompanied the group.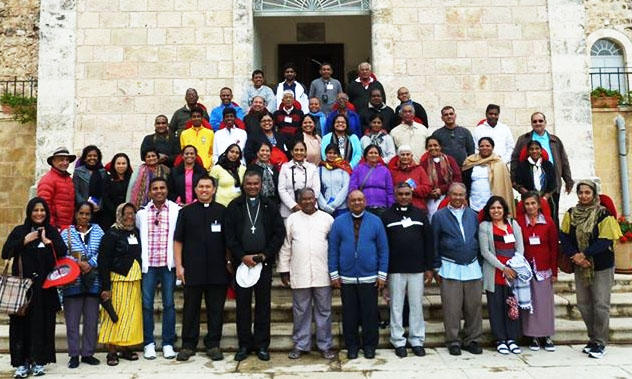 Pilgrimage to Holy Land
The group was accompanied by His Lordship Most Rev Dr. Raymond Wickramasinghe,
Bishop of Galle and 07 Priests.